Design Concept for City Donuts in Lubbock, Texas.
Currently, City Donuts has a simple typeface affixed to its building and a sign out front. Since it sells breakfast products, I wanted to give it a playful and colorful twist. This was acheived by creating a simple sprinkle cityscape design, an asymmetrical stroke on the circle, and a cheeky font with donut accents. The colors used represent vanilla, chocolate, and strawberry; popular donut flavors.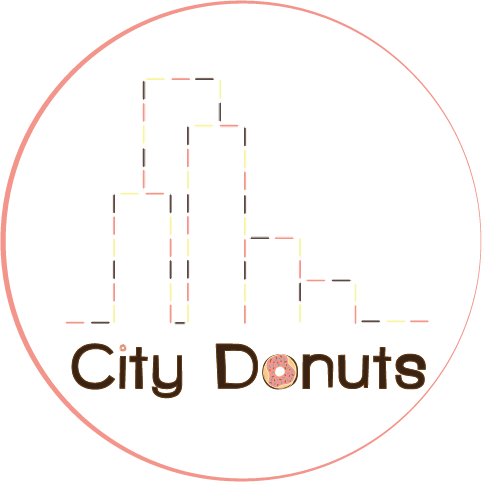 Out-of-Home Advertisement Concepts
To remain consistent with the logo, the advertisements have a playful tone and look. This was acheived using cheeky copy and the same pastel colors used in the logo as accents.