The QY9T5 Academy is Timeesha & Damian Duncan's educational program that inspires individuals to leave their dead-ends jobs in search of fulfillment. They requested a logo with clock features with a unisex aesthetic.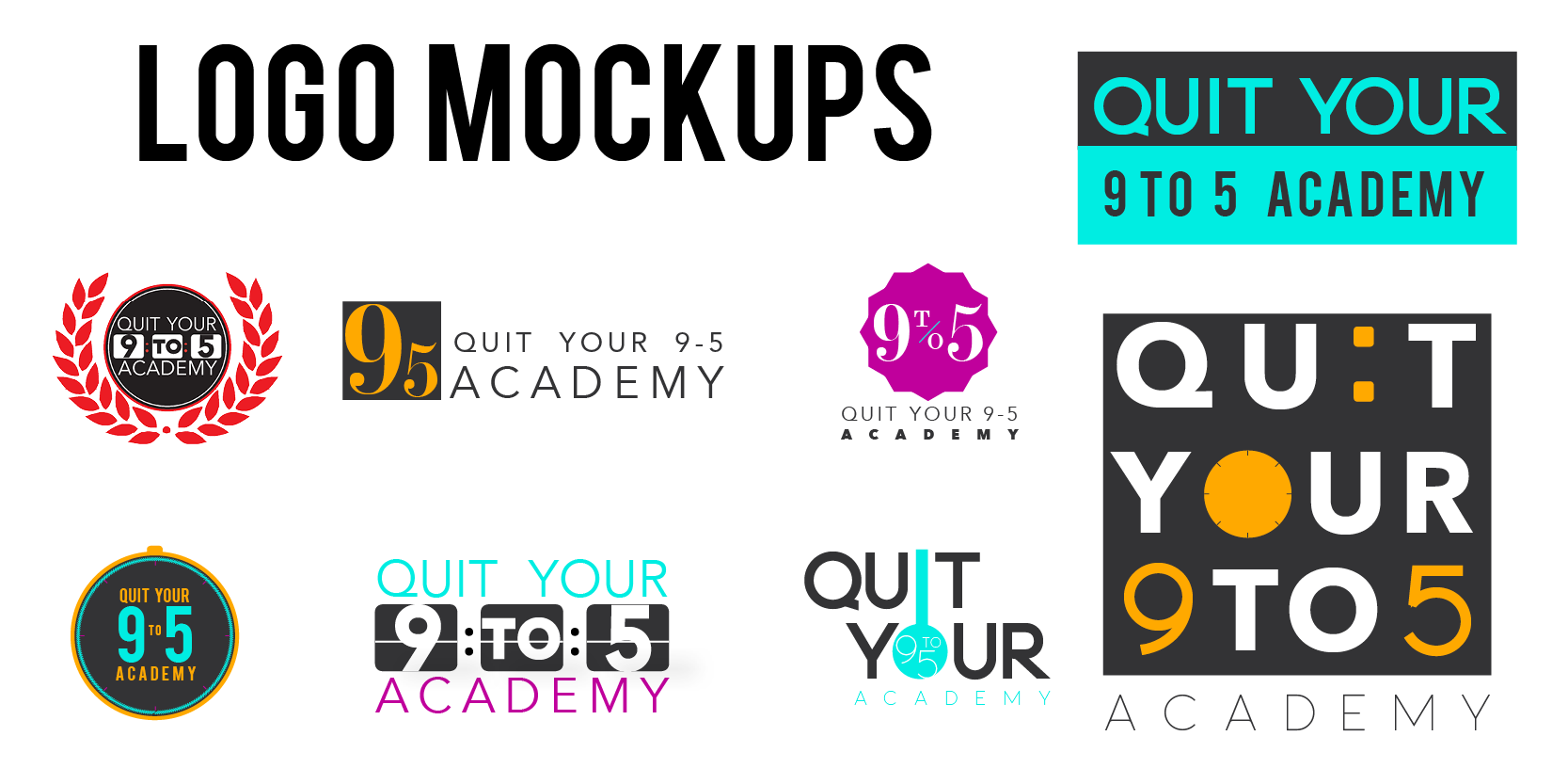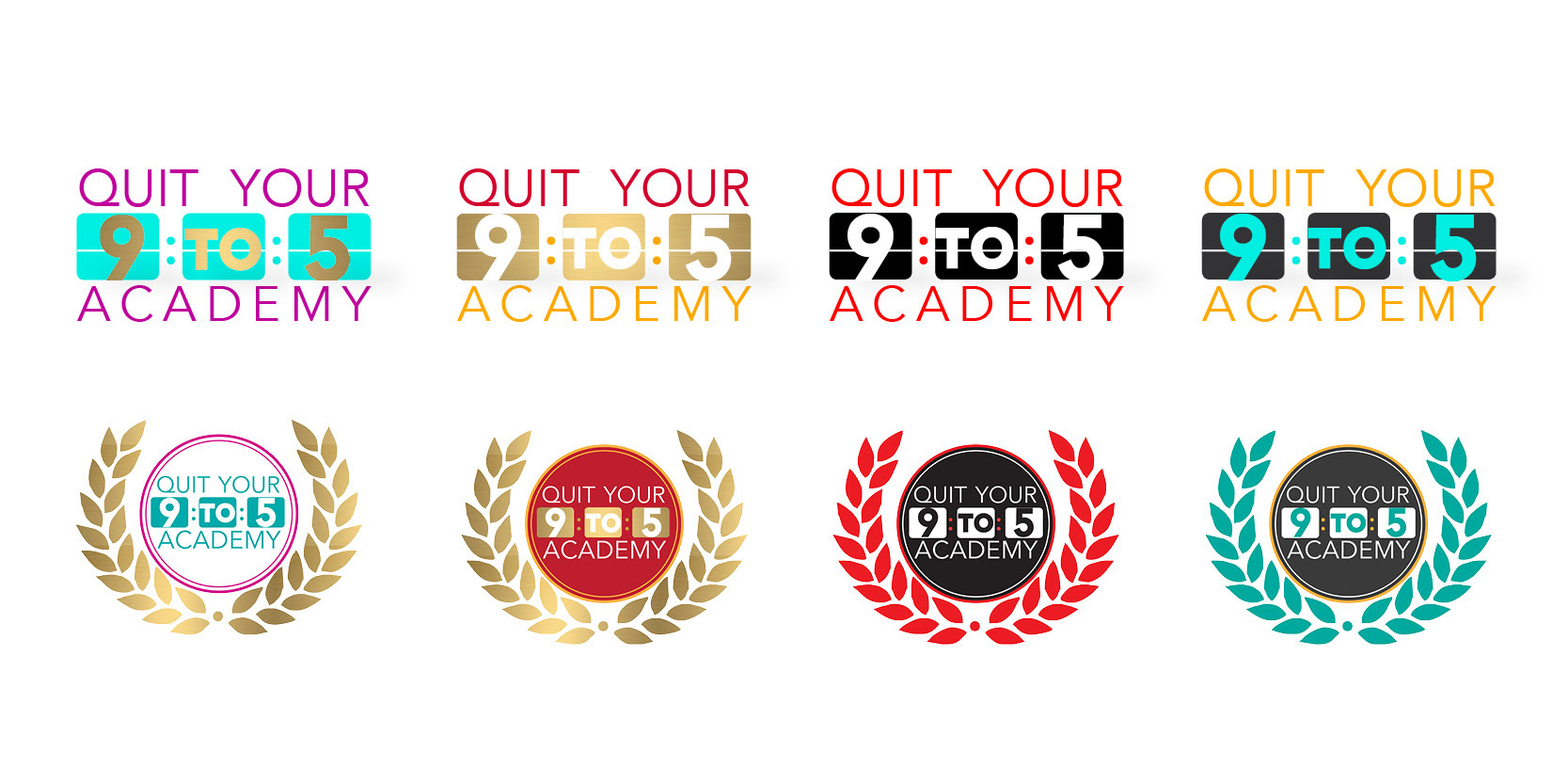 Update: Deciding she couldn't stay away from her Bombshell aesthetic,
Timeesha wanted a rebrand featuring her beloved glitz and glam approach.  
Below are a few options I worked up for her: